Are you looking for a nice food destination around Australia now? You must have heard about Pier One Sydney's the Gantry Restaurant. This currently makes the headline for incredible meals and amazing backdrop. If you love the Sydney Harbour view, you must hear about this amazing place now.
Reigning as one of the top restaurants in Sydney, the Gantry Restaurant offers sensory overload experience. Your tastebud and your olfactory will explode with mouthwatering dishes while your other senses will feast on the place's beauty and calmness.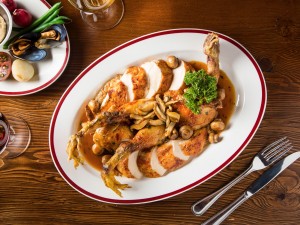 According to Luxury Travel Magazine, the restaurant gives one of the most distinctive dining experience on Sydney Harbour. Ever since it opened, it has offered satisfactory adventure for food lovers and not. It is a contemporary place which still reflects Pier One's history.
The Gantry Restaurant is in one of the most incredible places in Pier One Sydney, Australia. Many people love how it can make them feel the past in the Rocks while keeping the latest innovations. Due to this, many locals and travelers enjoy spending time for a meal or a drink in the location.
If you are thinking of food, you might want to enjoy the rich culture of theatre in the new restaurants of Sydney like in the Gantry. Alongside it, there are a number of maritime wharves turned into performing arts hubs like the Sydney Theatre Company, Bangarra Dance Theatre, and Sydney Dance Company.
On the same magazine, the Gantry Restaurant Owner Robert Magid said that "The Gantry will be an incomparable indoor and outdoor restaurant and bar. It will blend contemporary design with the noble features of its past. As the signature restaurant of Australia's inaugural Autograph Collection hotel, we look forward to offering guests an unsurpassed dining and drinking experience combined with the finest views Sydney has to offer."
You will not only enjoy the stated goals of Gantry's owner but also Sydney's best-offered dishes. The restaurant offers gastronomic experience because of its market-fresh food from the authorities' selected "farmers, growers, artisans, and producers." Food for this place is all about crafting and storytelling. They only create dishes for a superb experience.
At most, food, culture and scenery will not be your only reasons for choosing this Pier One Sydney's best place. When you arrive on the Gantry, you will be enveloped with the ultimate soothing feeling ever. Your body will not only be nourished but also your mind and body. Forget about your everyday stress in this tranquil heaven.
Your fine dining experience will be worth it with a good view. Go for https://www.thegantry.com.au/.