The profitability of a business depends on how it is properly marketed to the public. If a product is unknown, low sales is likely to be expected. An excellent packaging style increases potential sales in different ways. It captures the curiosity of customers making them inclined to viewing the product closer. Even if the product is not advertised on TV or radio, its packaging design already serves as an introduction to consumers.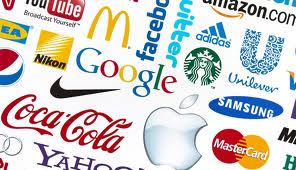 Brand identity posts a number of benefits to both business owner and consumer. It is worth noting that a packaging design can either make or break your business. The following factors are related to this aspect:
Honesty
Sometimes the design of a package can be misleading. For as long as the package label depicts the exact content of the product, consumers will be happy. And if consumers are satisfied, they will continue to patronize the product for a long period of time. Honesty stimulates trust from customers. Consequently, users will recommend the product to other potential buyers.
Clarity and Simplicity
It is important that the label speaks clearly about the product. Packaging design can either be sophisticated or simple. The best design is something that is simple but timeless so that the consumer can carry that product in mind. The colors, size, pattern and logo must follow a consistent design that is pleasant to the eye of the potential consumer. What is inside the product must be explained clearly through the label.
Practicality
Practicality is characterized as the functionality of the container used for the product. Sometimes, this feature is ignored by buyers maybe because of the inappropriate or unsuitable label design. However, when the design is properly embossed, stamped or marked on the container, consumers will find it more appealing and enticing. If the container can be recycled and used for future needs, then consumers will find the product beneficial. Practicality is a discreet illustration of brand strategy.
Authenticity
A unique, simple and exclusive brand label builds character. Some products outshine the original product because of logo copying or customization. For example, the Starbucks logo is perceived as coffee brand. Some coffee company starters would imitate by redesigning or customizing the logo and use it as their own just so they can make a sale. Although such marketing strategy is effective, authenticity is not valued. In order to create a sole identity, it is best to create a product label or logo that is new, fresh and distinct.
Packaging design Sydney plays an important role in any product you want to convey to the public. A quality design will surely make you stand out in the market.
Factors that Affect Brand Identity

,