It's been a year since the COVID-19 pandemic has made itself known to the world. Despite this, Sydney Morning Herald reports that spending on home and business improvement has considerably increased, including residential and commercial solar installation as Australians continue to stay at home. Adjusting and adapting to a new way of living meant thinking about sustainability and the environment. Renewable energy plays a huge role in this, thus the solar installation business continues to grow.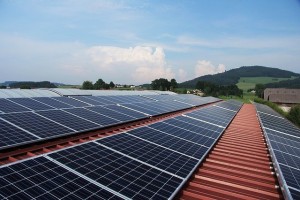 Clean Energy Council reports that over 2.5 million households in Australia have installed solar panels. In 2019 alone, over 280,000 were installed, the highest ever recorded since 2012. The same report reveals that Victoria has 444,000 residential solar panels installed covering 18% of households in the state. Queensland trumps the rest when it comes to solar installations with over 600,000 covering 35% of homes.
Trends are showing a positive outlook for solar panel installations, but is it worth it? The good news is, it is! And it can even contribute to the betterment of your business. Here are some benefits to consider:
Environmental Benefit
It may not seem apparent but the quality and source of our energy directly affect the quality of our environment and immediate surroundings. 40% of Australia's energy is still dependent on coal and accounts for around 75% of the electricity used in towns and cities. Coal power plants contribute to greenhouse gases further which impact climate change. With a commercial solar installation, you're helping the environment in your own way and as a collective effort, we are helping reduce dependency on coal as a source of energy.
Health Benefit
Because solar panels rely on photovoltaic cells to generate energy from the sun, it does not create toxic by-products that pollute the air. Power generators and even oil or gas lamps from ancient times are not necessarily safe for someone's health. And, while electricity itself does not cause pollution, how it is generated that does. Gas and oil power plants are the main culprits when it comes to poor air quality, in tandem with gas emissions from vehicles and factories. If a business employs commercial solar installation as its source of electricity, it cuts its dependence on power generators that continue to pollute the skies with black smoke and soot.
Financial Benefit
Solar panels may prove to be quite an investment in comparison to other power-generating methods. But over the years, prices have dropped as materials in assembling solar panels have become cheaper. And when installed properly, solar PV systems can significantly reduce your electricity bill. Advocating solar power in Melbourne for your business also presents a nifty benefit. Victoria's local government offers Solar Rebates for small businesses. According to their website, "the Victorian Government will offer a similar rebate and loan scheme for small business in Victoria. This program will support small businesses in Victoria to lower their energy bills, support jobs, and is another way the Victorian Government is supporting the renewable energy transition." This proves that in the long run, going solar will actually cost less and is more sustainable than depending on your annual electricity bill. 
If you own a commercial building in Melbourne and considering solar power installation, check out https://eocenergy.com.au/. 
3 Benefits You Can Get From Installing Solar Panels For Your Business

,