The first word that comes to mind when someone mentions radio towers is: obsolete. After all, with the birth of the internet technology with all the music streaming and podcasts, who really listens to the FM or AM radio these days? But, there is more to radio antenna towers than meets the eye.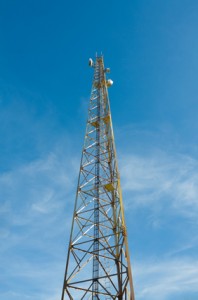 For Communication Purposes
While the radio technology is slowing easing its way out of the 21st century technology, the masts and towers are still used for other forms of communication.
Television companies, for instance, still make use of masts to be able to broadcast their shows locally and even internationally. Aside from the function, the communications system design of some is so clever that these are still utilized up to this day including that of Penza in Russia, the monopole in Stuttgart in Germany and Kamzik in Slovakia.
Another specific application of these towers, under communication, is as cellular sites. Mobile phones work because of the antenna that transmits communication signals. The antenna is supported by – you guessed it! – radio towers. Those who live closer to these cell masts are said to have better phone receptions.
Important Note:
There are some people who install their own antenna receptors at home for numerous purposes. While DIY towers are easy to put up and are quite effective too, it would be safer if these were installed by experts in the field.
For Environmental Monitoring
Environmental impact assessment is so important these days because nearly all human activities pose a hazard to nature. There are numerous kinds of equipment used for this. Antenna towers are one of those things, especially when trying to assess the air quality of a certain locale.
These towers are also utilized for wind monitoring, especially by companies or localities that make use of wind energy. Most of the time, companies offering radio tower installation for environmental monitoring also have the know-how in site location and assessment, the equipment for data collection and analysis, and the skills to maintain said equipment.
Despite the need for these masts and towers for communication, environmental monitoring and assessment and so many other uses, a lot of people find these structures unsightly. In a lot of cases, a lot of these people refuse to have radio antenna towers built in their neighborhoods. This is why companies nowadays are coming up with numerous ways to disguise these radio antenna towers so that it would be more acceptable to the residents.
Contribution of radio towers and the like in Australia had a great impact in the economic status, which is why the need is also high, for more information, check out http://www.australianradiotowers.com/.