Clear communication lines with the clients are very important for growing businesses, especially if they want to thrive in the industry for a very long time. While the traditional telephone is still quite helpful these days, VoIP phone systems for small business are now a must-have.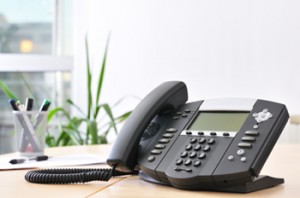 VoIP or Voice Over Internet Protocol is basically a phone service that makes use of the internet instead of your local phone company. This is more beneficial to businesses because they are able to connect with more people from different places all around the globe at a faster rate.
Another benefit of going for IP phone systems such as this is extremely convenient. You could easily make use of fax, SMS and different forms of telecommunication other than voice. Then there is the fact that this is way cheaper than the traditional copper-wire landlines and this is evidenced by the fact that many businesses are migrating to VoIP technology.
This is also quite user-friendly. A lot of providers have ensured that their clients requiring business VoIP will be able to configure it on their own. In fact, maintaining this will not necessitate an IT expert.
It can be very tempting to apply for one immediately after reading this article, especially if you have just started one recently. However, the question you need to ask yourself first is: do you really need this?
It makes communication with clients, partners and other businesses faster. It is so convenient. It is relatively low cost. But even if you did have some extra cash from your budget to spare, it would be a complete waste of funds if you have very little use for the VoIP phone system for small business.
Thinking about this is very simple, actually. If your work revolves around the internet, then you might have a need for this. If you talk to different people from different countries for work and Skype just doesn't cut it, you need to get one immediately.
There are numerous companies offering VoIP phone systems these days. Most of them have a basic service which includes the hardware (routers, VoIP to PSTN conversions, etc.), the unlimited calling add-on, caller ID, three-way calling, visual voicemail, Microsoft integration, Mobile applications (Android, Blackberry, iOS smartphones) and so on.
Check out first and then compare with other services offering VoIP phone system for small business before you choose one which will suit your company's needs.
Many VolP telephone providers promise reliable service, but it comes with a high cost, not with http://www.mybusinessvoice.com.au/. It's both reliable and affordable!