With the arrival of COVID-19 vaccines on the shores of Sydney last February of this year, businesses are starting to regain confidence once again. Last year's grueling experience left many in limbo with stores shut and sales down. Companies shifted to e-commerce, relying on digital platforms and corporate video production to get their messages across online. And while people transition to the so-called "New Normal", the future of doing business may just be what we are already doing now.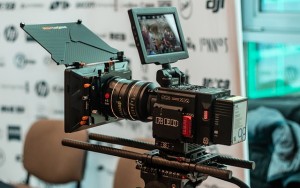 E-commerce has been on the rise in the past decade fueled by Silicone Valley, Amazon, and Alibaba in the Asia-Pacific region. The pandemic forced people to fully embrace this resulting in its "explosive growth" in 2020 according to a report from auspost.com.au. It also highlighted that online purchases were up by 57 percent with over 1.3 million Australians being first-time online shoppers. This surge has become a core driver for corporate video production in Australia and here are some reasons why they have become so effective.
Gets your message across effectively
Capturing your market in the eCommerce world can be quite difficult considering how easy it is to jump from one online store to another. You also don't get to interact with customers live so your online content and message must be compelling enough to make them stay and buy. That is why investing in corporate video production is essential for businesses post-pandemic. They can create videos that can deliver your message in a short and engaging way using powerful visuals and music.
Builds rapport with your digital audience
An eCommerce app or website can house hundreds if not thousands of online stores. It's a steep competition and you're dealing with not just local competitors but even international sellers. If you want to stand out from this sea of online retail, then it's worth considering a production company in Australia to help you make the videos you need to really engage and captivate your audience.
Increases your customer base
Marketing people will tell you that the brands that succeeded in the digital world are those that had really good content. These brands did not just sell products, they sell a lifestyle. And that helps them build a strong niche and a bigger customer base. Popular sports brands, for example, have really good video content which enables them to swing potential leads into purchases. With corporate video production, your business can also achieve this critical pivot in a post-pandemic customer's journey. 
Having a corporate video production for your business may be a level up for more clients. Check out https://captiv8.com.au/.